A rapid skin hydrating extract from the
"resurrection plant" promotes skin firmness.
Myrothamnus flabellifolia grows on dry rocky slopes in Southern Africa. During the drought, the plant appears to die completelywith dark and desiccated leaves. However, after the rain, the plan resurrects itself within hours and its leaves become green and lush once again. Traditional uses include the treatment of wounds and hemorrhoids. Its wide usage prompted scientific usage as a cosmetic ingredient for skin hydration.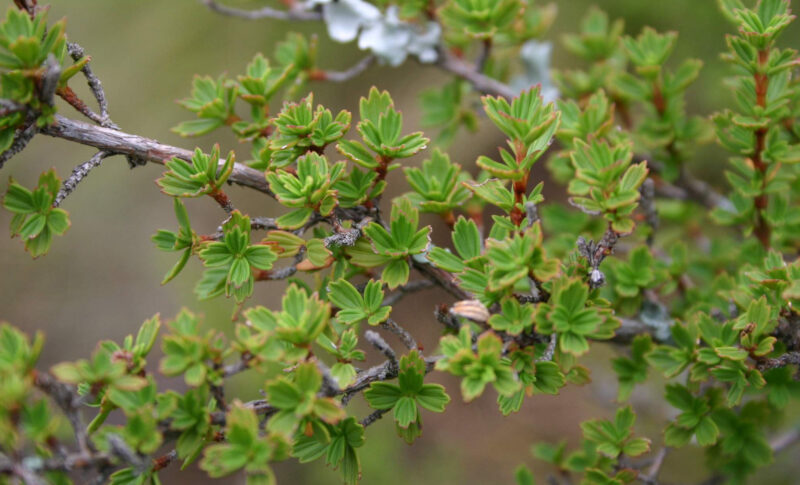 Product Profile
INCI:

Myrothamnus Flabellifolia Leaf Extract, 1,3-Propanediol (&) Water


Origin:

South Africa

Production method:

Maceration

pH range:

4.5 ~ 6.5

Use level:

2 ~ 5%

Relative density:

1.0 ~ 1.2 (g/ml)
Characteristics & Benefits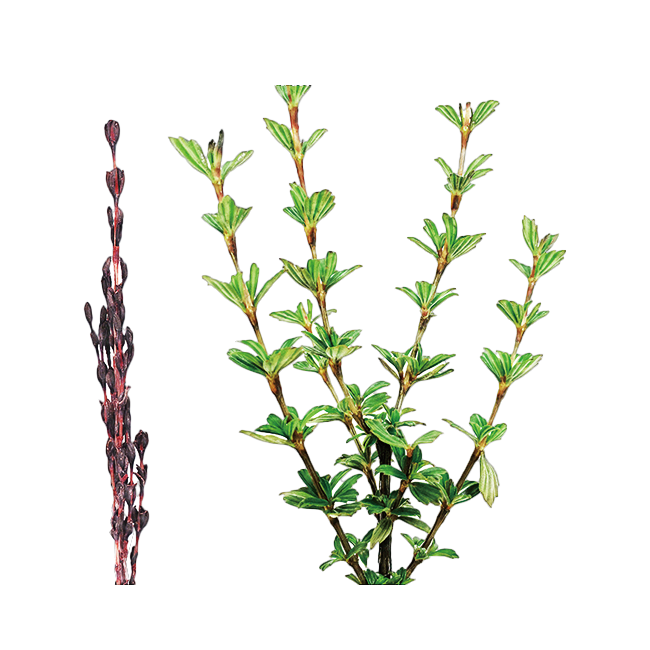 Clinical studies certify that a combination of polyphenolic tannin, 3,4,5 tri-O-galloylquinic acid, and a disaccharide (Trehalose) activate the rapid hydration and protection of the skin against dryness. Trehalose allows plants to go through anhydrobiosis, the ability to withstand extended periods of dryness using high water retention capacities. It forms a gel phase as cells dehydrate, which prevents disruption of internal cell structures by binding them in position.
Efficacy study 1: Rapid Skin hydration in 24 hours
Study Period     24 hours
Age                  22~63 years old(mean 41.5 years old)
Subjects           20 females
Myravive leaf extract (2%) and a placebo cream were applied to the inner areas of the arms, while skin moisture content was measured at 2, 4, 8, and 24 hours. Results confirmed that for over 8 hours, moisture content in inidivduals that applied Myravive leaf extract exceeded those in the placebo group.
source:Dr. med. H. Prieur, Comparative Measurement of Skin Hydration after a Single Application , Dermaconsult GmbH (2017)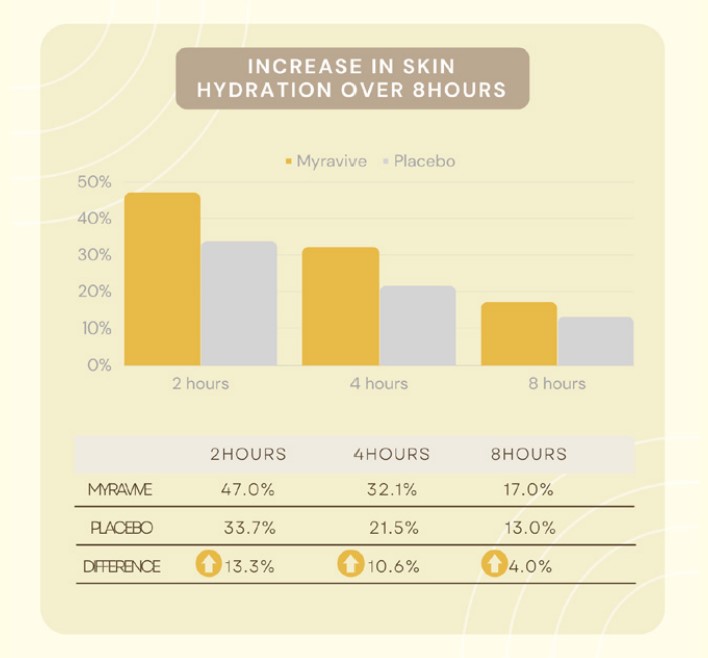 Efficacy study 2: Skin firmness and elasticity over 28 days
Period       28 days
Age          36~64 years old (average 48.7 years old)
Subjects   20 females
Myravive leaf extract (2%) was applied to the face and inner arm areas, while firmness, elasticity, smoothness, and wrinkle depth (face and eye area) were measured. After 14 and 28 days, the study showed that Myravive subjects achieved improvement in all parameters. In all measurements, a statistical significance of 1.5~5% over the placebo was observed, and improvement in skin elasticity was statistically significant as well.
source:Dr. med. H. Prieur, Comparative Efficacy Test Conducted With Two Products , Dermaconsult GmbH (2017)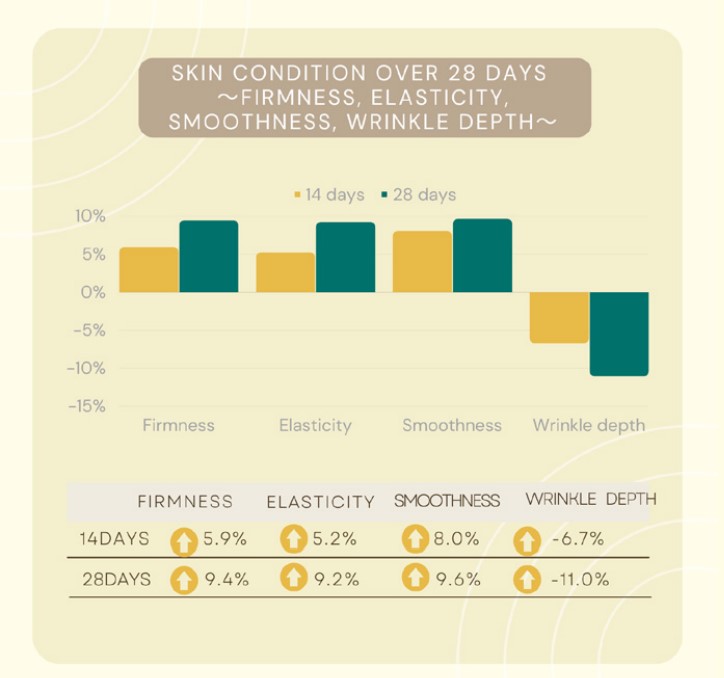 Traceability ~ About the Producers
This botanical extract is manufactured through the African community trust of the Dakeni village' s medicinal and cosmetic plant gardening project. The trust owns 32% of the company share, which covers the employment of rural women and dividends to be sent into community development projects. The vast wilderness of Dakeni enables organic farming free of pollution. The manufacturer is committed to maintaining the production value chain at the community level to achieve first-class traceability.
Examples of Product Application
●Lotions
●Serums
●Booster serums
●All-in-one cosmetics
●Eye care/eye creams, etc.