Oil with 3 times more antioxidants and
anti-inflammatory properties than Argan oil
Marula trees are indigenous to southern Africa. This seed oil has been famous for its beauty effects since ancient times and was used for facial treatments and maternity body care. Marula trees have been cherished as a sacred species associated with fertility.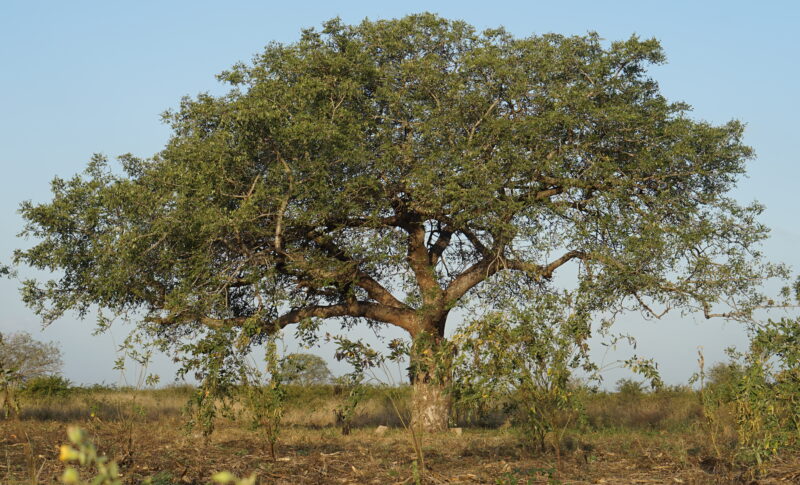 Product Profile
INCI :

SCLEROCARYA BIRREA SEED OIL

Origin :

South Africa

Production method :

Cold press

Relative density :

0.910 - 0.920(g/ ㎤ )

Iodine Value:

72 ‒ 74
Characteristics & Benefits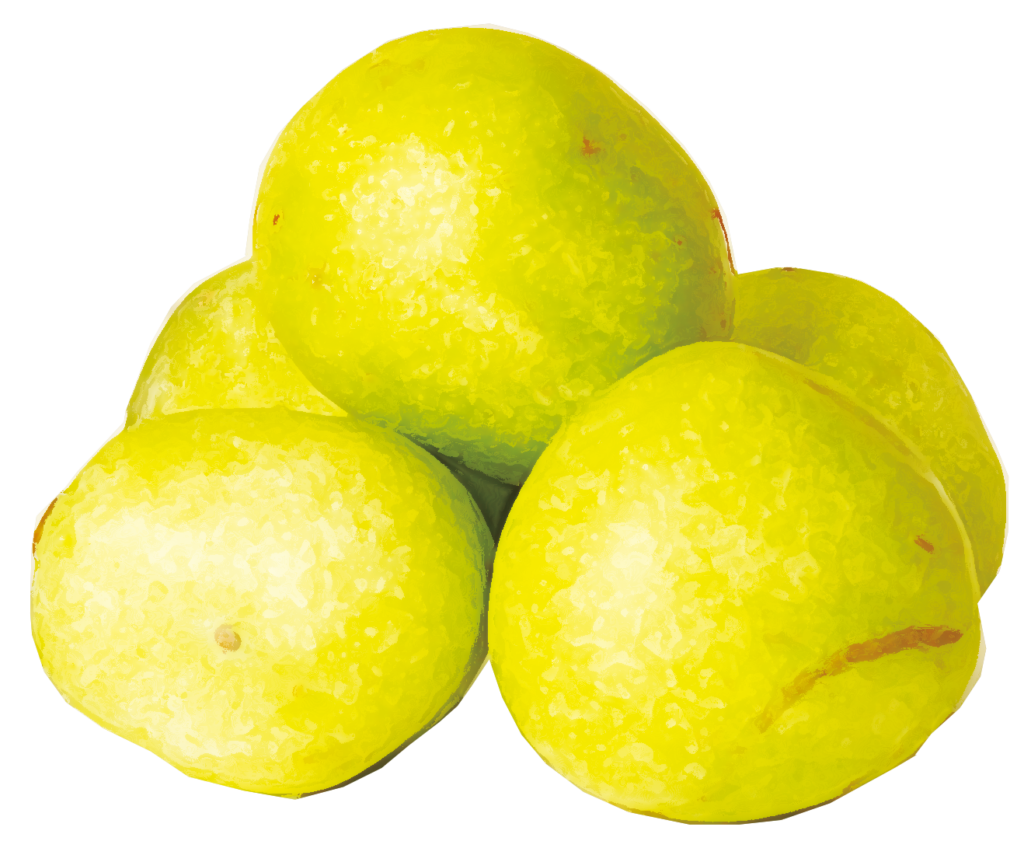 Marula oil is rich in polyphenols, phytosterols, and vitamin E, which provides 3 times more antioxidant properties than Argan oil, therefore, is ideal for anti-aging. The rich content of β-sitosterol and polyphenols provide anti-inflammatory and antibacterial effects, which helps smoothen the skin and reduce redness.
Evidence data 1: Antioxidant and moisture retention properties
Laboratory studies conclude that Marula oil contains high antioxidant properties (3 times more than Argan oil) and a high concentration of tocopherols and phenols. Improvements in dryness and wrinkled skin, along with lifting effects can be expected. Oleic acid accounts for 70% of fatty acid, which hydrates and softens the skin while improving wrinkles and reducing trans-epidermal water loss. Marula oil has a light texture and low iodine value, so it hydrates and absorbs quickly into the skin.
source:Ashton Kaidi, MD, FACS, Copmarison of Marula and Argan Oil, Japan Jornal of Aromatherapy
Vol.22, No.2, 2021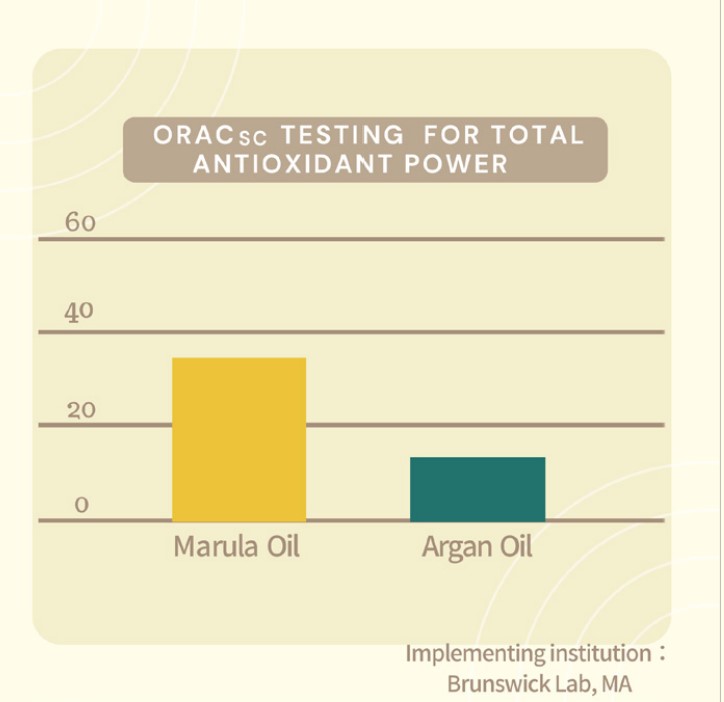 Evidence data 2: Anti-inflammatory and anti-bacterial effects
A high concentration of phytosterols (β-sitosterol) and polyphenols (flavonoids and catechin, etc) provide excellent anti-inflammatory and antibacterial effects. Procyanidin is one of the polyphenolic components, which posesses natural antihistamine properties. Its antimicrobial component inhibits acne-causing bacteria, while anti-inflammatory components prevent general skin problems. These characteristics make Marula oil a suitable treatment option for oily and sensitive skin.
source:Ashton Kaidi, MD, FACS, Copmarison of Marula and Argan Oil, Japan Jornal of Aromatherapy
Vol.22, No.2, 2021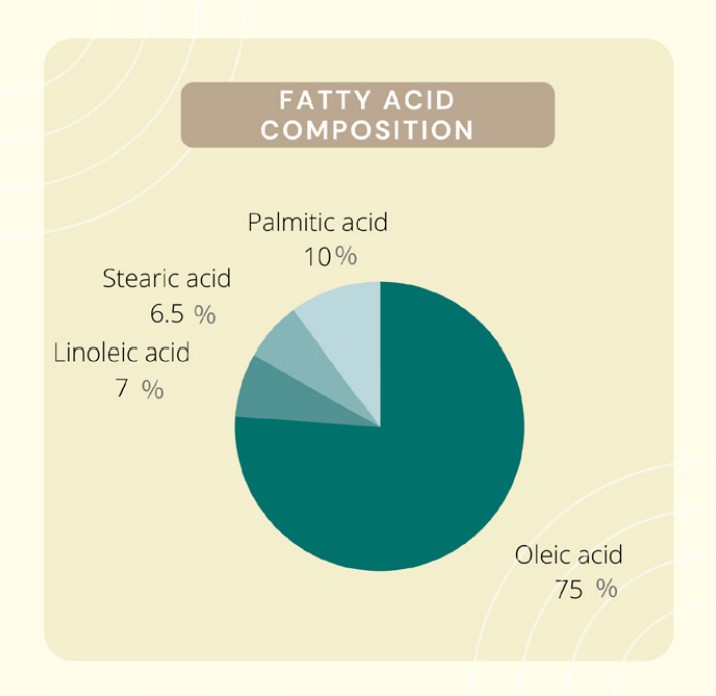 Traceability ~ About the Producers
The factory of marula oil is located in the region bordering the Kruger National Park in the Limpopo Province of northern South Africa. The raw material, organic Marula seeds, are collected in 18 villages across the province, employing more than 2,000 women. During production , Marula seeds are carefully cold-pressed in manual presses to not destroy their nutritional content. The seed husks, as production residue, are recycled as activated charcoal or solid fuel.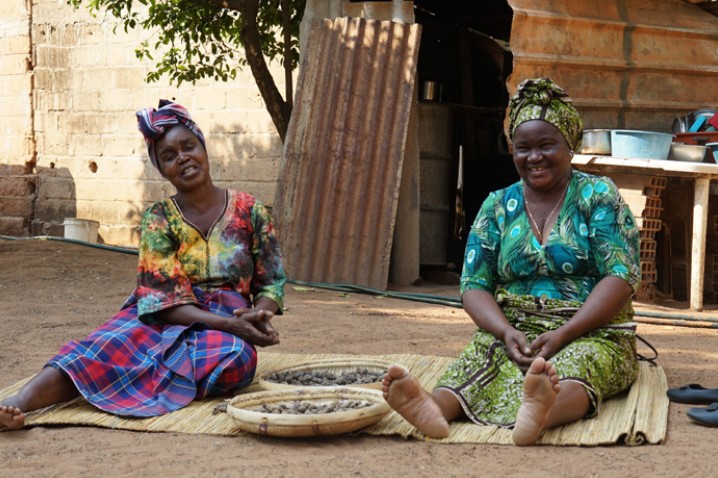 Examples of Product Application
■Boosters
■Booster lotions
■Serums
■Mist lotions
■Face masks and packs
■Post-bath treatments
■Hair waxes and creams
■Shampoos and conditioners
■Body lotions/milks, hand creams
■Nail care, etc.